Indulge in crispy and flavorful Keto Taquitos – a low-carb delight filled with savory cheese, spices, and mouthwatering shredded chicken or your preferred meat. Perfect for your keto lifestyle, these taquitos are easy to make and will leave you satisfied. Enjoy a guilt-free treat that's sure to impress. Try this keto taquitos recipe today!
If you're a fan of Mexican cuisine and following a keto lifestyle, these Keto Taquitos are about to become your new favorite go-to recipe! Bursting with flavor and wrapped in a crunchy, cheesy shell, these taquitos are perfect for satisfying your cravings while keeping your carb intake in check. Whether you're hosting a party or simply looking for a delightful weeknight dinner, these Keto Taquitos are a crowd-pleaser that will leave everyone wanting more.
Nutrition Information (per serving):
Calories: 240 kcal
Total Fat: 18g
Saturated Fat: 9g
Trans Fat: 0g
Cholesterol: 80mg
Sodium: 320mg
Total Carbohydrates: 6g
Dietary Fiber: 2g
Sugars: 1g
Protein: 14g
*Note: Nutritional values may vary based on specific ingredients used and serving sizes. It is recommended to double-check the nutrition information based on the exact products and quantities used in your recipe.
Nutramicoro provides approximate nutrition information for convenience and as a courtesy only. Nutrition data is gathered primarily from the USDA Food Composition Database, whenever available, or otherwise food labels.
We strive to keep the information as accurate as possible but make no warranties regarding its accuracy and encourage readers to make their own calculations.
Preparation Time: 20 minutes
Cooking Time: 25 minutes
Total Time: 45 minutes
Optional Toppings:
Fresh cilantro, chopped
Sour cream
Guacamole
Salsa
Ingredients
1 pound of cooked and shredded chicken (can also use cooked and shredded beef or pork)
1 cup of shredded cheddar cheese
1/4 cup of cream cheese
1/4 cup of chopped green onions
1 teaspoon of garlic powder
1 teaspoon of chili powder
1/2 teaspoon of ground cumin
Salt and pepper to taste
8 low-carb tortillas (look for ones made with almond or coconut flour)
Cooking oil for frying (avocado oil is a great option)
Substitutions:
Feel free to use any cooked and shredded meat of your choice, such as turkey or shrimp, for a delightful variation.
If you don't have cheddar cheese, mozzarella or pepper jack cheese works well too.
Customize the seasoning to your preference by adding cayenne pepper for extra heat or smoked paprika for a smoky flavor.
Instructions:
In a mixing bowl, combine the cooked and shredded chicken, shredded cheddar cheese, cream cheese, green onions, garlic powder, chili powder, ground cumin, salt, and pepper. Mix thoroughly until well combined.
Warm the low-carb tortillas for a few seconds in the microwave to make them more pliable for rolling.
Spoon the chicken and cheese mixture onto the center of each tortilla and roll them tightly into taquito shapes.
In a frying pan, heat the cooking oil over medium-high heat. Carefully place the taquitos seam-side down in the hot oil and fry until they become crispy and golden brown. Flip them to ensure even frying.
Once cooked, transfer the taquitos to a paper towel-lined plate to remove excess oil.
Storing Leftovers: If you have any leftovers (which is rare because they are so delicious), store them in an airtight container in the refrigerator for up to 3 days. To reheat, simply pop them in the oven at 350°F (175°C) for a few minutes until warm and crispy again.
Serving Suggestions: Serve your Keto Taquitos with some refreshing guacamole, sour cream, or a zesty salsa. You can also add a side of fresh salad with avocado slices for a nutritious and satisfying meal.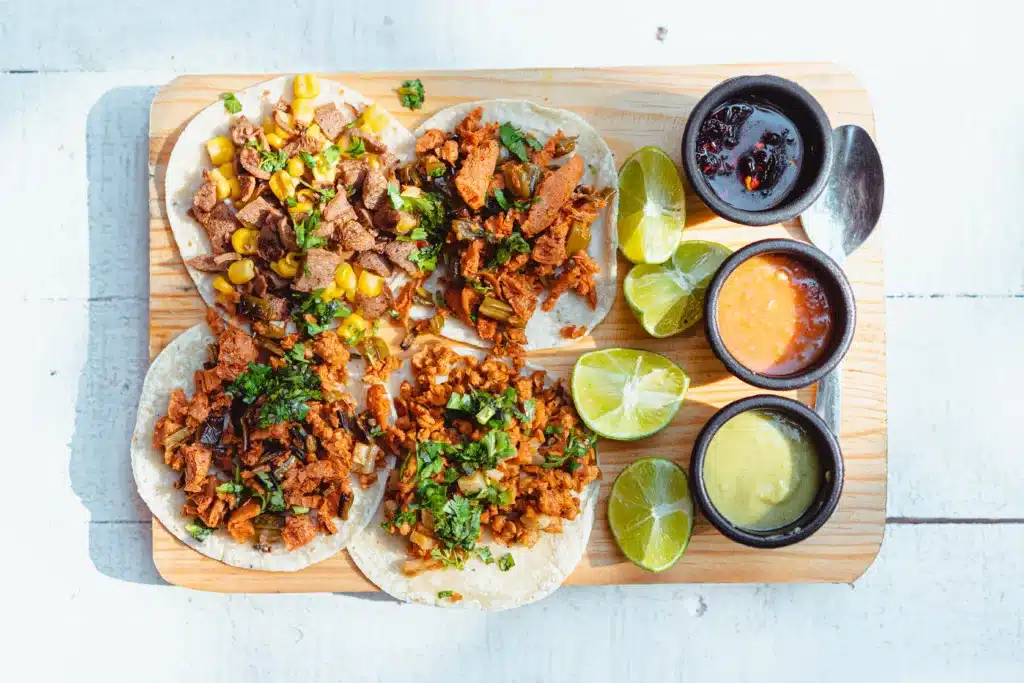 Tools You'll Need:
Tongs for flipping taquitos
Helpful Notes
Customization: Feel free to get creative with the fillings! You can add cooked chicken, shrimp, or even sautéed veggies for a delicious twist.
Cheese Variations: Experiment with different types of cheese to suit your taste. Cheddar, pepper jack, or mozzarella all work well.
Dipping Sauces: Pair these Keto Taquitos with your favorite low-carb dipping sauces like guacamole, sour cream, or salsa for an extra burst of flavor.
Storage: If you have any leftovers, store them in an airtight container in the refrigerator for up to 3 days. Reheat in the oven for a crispy texture.
Meal Prep: These taquitos are perfect for meal prepping! Prepare a batch ahead of time and enjoy them throughout the week.
Low-Carb Tortillas: Look for low-carb tortillas that are keto-friendly and gluten-free for the best results.
Portion Control: Keep an eye on your portion sizes to stay within your daily carb allowance. It's easy to get carried away with these tasty treats!
Family-Friendly: Even if your family isn't following a keto diet, they'll still love these taquitos. They make a great appetizer or snack for everyone to enjoy.
Keto Taquitos are the ultimate fusion of Mexican flavors and keto-friendly goodness. With their crispy, cheesy exterior and savory, satisfying filling, they offer a delightful way to stay on track with your low-carb lifestyle while still enjoying the taste of your favorite Mexican cuisine.
By embracing the keto diet and exploring creative recipes like these taquitos, you can relish in the joy of delicious food without compromising your health and wellness goals. Whether you're new to the keto journey or a seasoned enthusiast, this recipe is sure to win the hearts (and taste buds) of everyone at the table.
So, gather your ingredients, heat up that frying pan, and savor the deliciousness of Keto Taquitos. It's not just a meal; it's a celebration of flavors and an invitation to a healthier, happier you. Enjoy every bite, and remember that the world of keto cooking holds endless possibilities for culinary creativity and enjoyment.
From the comfort of your kitchen to the joy shared with family and friends, these Keto Taquitos are a reminder that eating well can be both nourishing and exciting. So, go ahead, indulge, and savor the goodness that this mouthwatering recipe brings. Let the journey of the keto lifestyle be a delicious and fulfilling one, where you embrace the beauty of balance and flavor while achieving your health and wellness goals.
With Keto Taquitos, you've unlocked the door to a world of scrumptious meals that will delight your senses, fuel your body, and bring smiles to those you share them with. Here's to embracing the keto lifestyle and reveling in the joy of nourishing your body with wholesome, tasty treats!
Enjoy these delectable Keto Taquitos with your loved ones, and get ready for the rave reviews and recipe requests! They are perfect for parties, gatherings, or anytime you want to indulge in some guilt-free, savory goodness.
Remember to have fun in the kitchen and adjust the recipe to suit your preferences.
Bon appétit and happy Keto Cooking!
Are you ready to embark on a culinary journey that perfectly complements your keto lifestyle? Don't wait any longer! Grab your ingredients, follow our simple step-by-step guide, and savor the mouthwatering goodness of these Keto Taquitos. Your taste buds and waistline will thank you! Try this delightful and Learn More Custom Meals Plan NOW!! and treat yourself to a truly satisfying and guilt-free experience.